There's really no good charging solution for those of us who test phones for a living, so here's something I hacked together.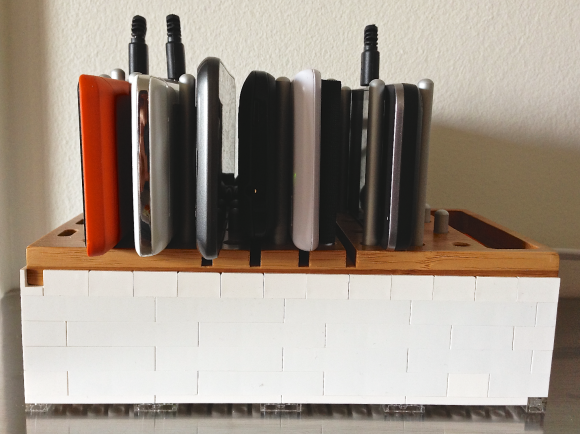 Very clean from the front. Top rack is a MODO modular desk organizer that I backed on Kickstarter, and the bottom is a $15 cup of bulk LEGOS.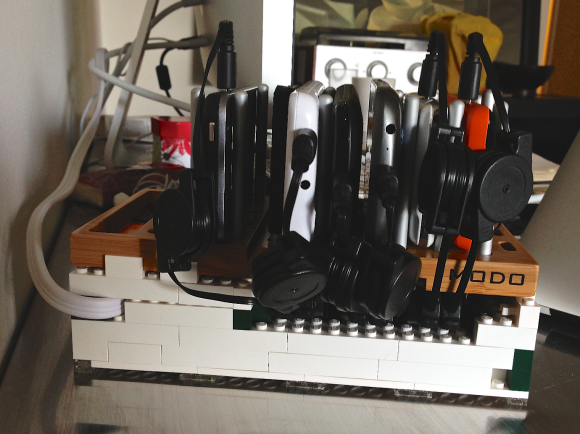 Messy in the back, but whatevs.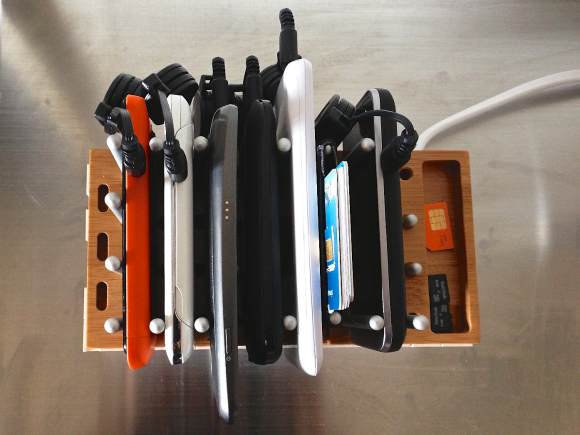 The cables don't stick out all that much.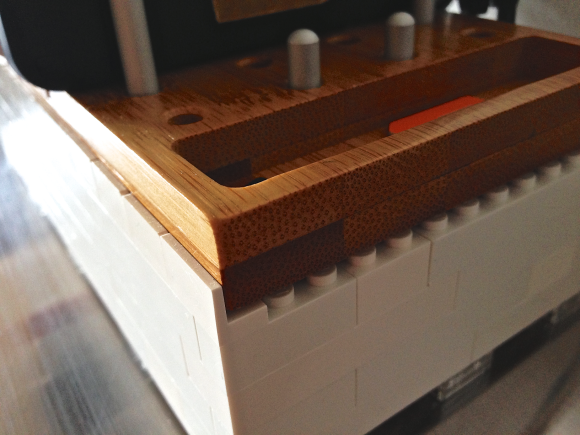 Top slides off for easy access to the inside. I totally designed it like this on purpose.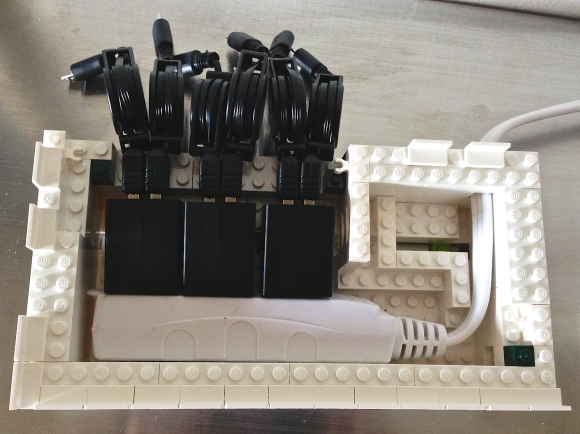 Powered by one 3-outlet power strip [Amazon], three 2-port USB plugs [Amazon], and six retractable USB cables [Amazon]. The USB plugs are only 750mA, but slow charging isn't a problem since this is designed to have phones plugged in most of the day. (Not pictured, I'm also using this retractable Lightning cable with good results.)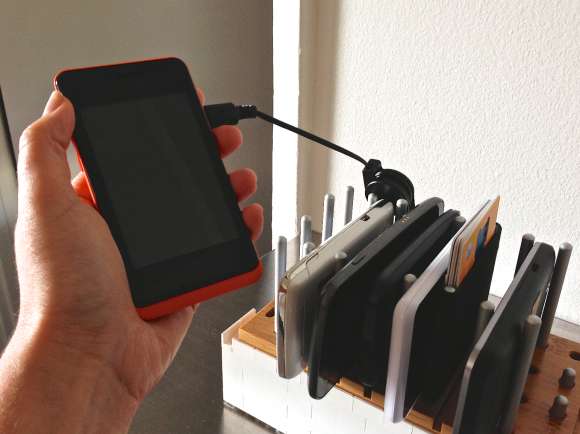 Pick a phone and the cable comes with. You can either use plugged in or unplug and let the cable dangle. When you're done, plug back in and extend the cable all the way to retract it, then set the phone back in the slot.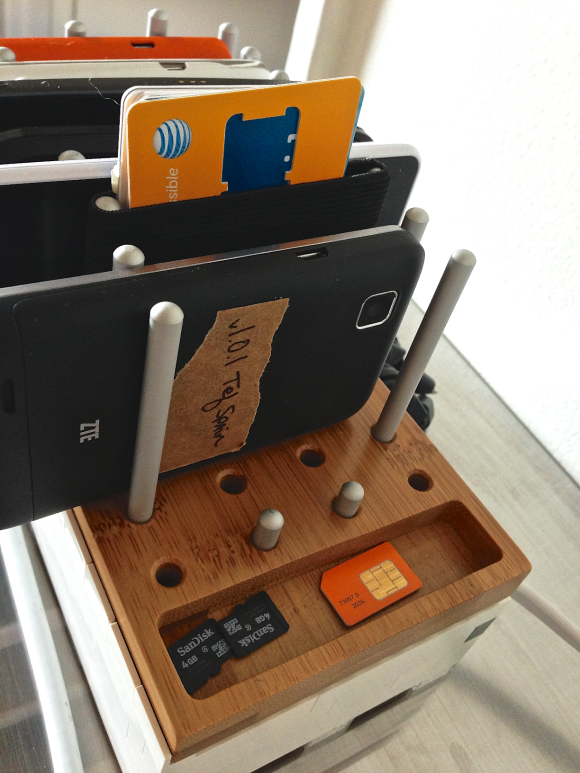 Tray is perfectly sized for SIM and SD cards, and I just now came up with the idea to put the full cards in the elastic band that comes with the MODO. JUST NOW. GENIUS.
Total cost: about $90. Not cheap, but in the same ballpark as many less functional "charging valet" stations.